Skip to content
Your Life as a Parent: Introducing a New Baby
If you're pregnant, you're bound to be wondering how your 23-month-old will handle the arrival of your newborn baby.
It's natural for your little one to feel a little jealous—not out of anger towards the new baby, but because he may feel he is not getting as much attention as he once was.
As a result of feeling a little left out, your 23-month-old may misbehave or throw a tantrum to get a reaction from you. Even negative attention is a win in his eyes; he may prefer you being angry at him rather than the feeling of being ignored while you focus more of your attention on preparing for your newborn.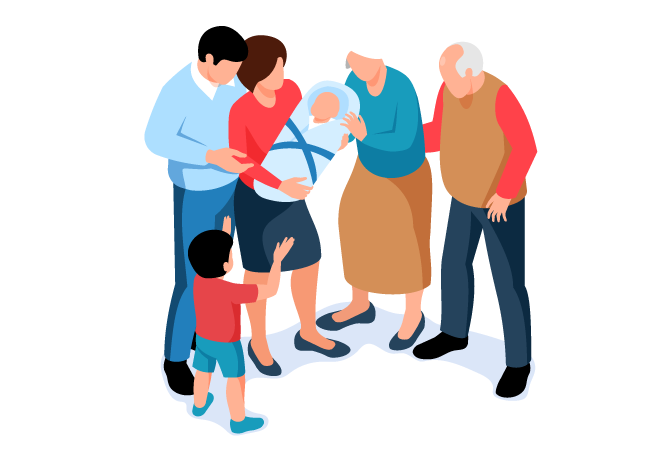 Help make things easier for your little one with these ideas:
Don't hide anything. Your toddler will be curious, so tell him a new baby is coming.
Don't emphasize that your little one is getting a little brother or sister. When you use these words, your toddler may assume he's getting a new playmate his age rather than a baby.
Be matter of fact about the new baby's arrival. Your little one is likely to be concerned with the events that happen in the immediate future. It's OK to tell him there is another baby coming but try not to make a big deal about it or let it be the focus of daily life.
Move your little one into his own room or prepare the room for two. If you're planning separate rooms for your newborn and your toddler, it's a good idea to have your toddler's room ready before your due date. This way your toddler can transition to his own room before the baby's arrival, which reduces the amount of change and upheaval happening all at once. If you don't have a separate room, move things around to make space for the new crib and make the rest of the room comfortable for your toddler.
Include your toddler in activities as much as possible. Once your new arrival is here, have your toddler get involved with your newborn as much as possible, so he feels included, like getting him to "help" out with dressing the new arrival, or with feeding or bathing. However, do not leave your toddler alone with the infant.
Sunday,Monday,Tuesday,Wednesday,Thursday,Friday,Saturday
January,February,March,April,May,June,July,August,September,October,November,December
Not enough items available. Only [max] left.
Add to Wishlist
Browse Wishlist
Remove Wishlist